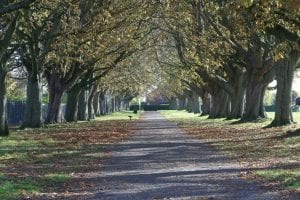 Quick 1st time buyers guide to tackle the complexities of the mortgage process. Many are confused about the overall mortgage process. Here is a quick guide to some of the trickier points and costs, to provide some clarity.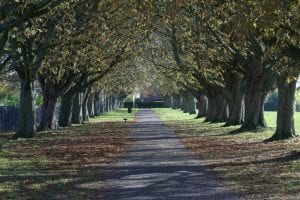 Hamilton Park, Taunton in Autumn 2018.
What is a Mortgage
A mortgage is a legal agreement where an organisation will lend you money to purchase a property in return for the title deed of that property. If payments on the debt are not made, the property will be repossessed.
The Deposit
The deposit is your initial contribution to the purchase of the property. At the present time, you will generally need a minimum of 5% of the overall purchase price for a deposit, the larger the deposit the greater the likelihood of securing a more favourable rate.
Getting a Mortgage
To get a mortgage, normally you will either go through a mortgage advisory firm (such as ourselves) or a lender. They will assess whether it's affordable and ensure the mortgage is suitable for you.
Difference between using an across the market adviser or going direct to the lender
When you use an across the market mortgage adviser they will look across the market for the mortgage that best suits your needs. A lender will offer you one from the range of products they offer. Essentially, a mortgage adviser generally has access to a wider range of products and can sort out the problems that often arise.
What about the self-employed?
If you are self-employed, your circumstances are different from an employed mortgage applicant and you will need to plan well in advance.
Next Step
Once the mortgage is agreed in principal (a Decision in Principle), you can start to make offers on the property you would like, and a full application for the mortgage can be made.
Costs to keep in mind
Be aware there are taxes and fees involved with a property purchase that are not included in the price here is a short list of some more the more common ones. Some of the costs are covered by lenders with some purchases and some mortgages offer cash advances for use in furnishing properties and moving's costs. You should discuss your needs with your mortgage broker to ensure you receive the correct mortgage for your circumstances.
No Stamp Duty
For first time buyers Stamp Duty does not apply unless the property is over £300,000. For more information on stamp duty click here.
House Valuation Fees (Surveyors fees)
The valuation is often completed by the lender to ensure the property is suitable as security.
Solicitors Fees or conveyancing fees
These are fees for the transfer of title and to make sure that there are no adverse planning permissions (such as an airport being built next door) of which you not have been aware.
Home Removals
The cost of moving into a new home normally come to around £300-£600.
If you are in the process or thinking about purchasing your first property contact us, as mortgage advisers we can have obligation free conversation.
If you have questions concerning first time mortgages, please Contact Us
Martin Ross – 
Mortgage Adviser
Martin is a mortgage adviser with over 30 years experience in Financial Services working for Lloyds TSB and NatWest as a retail branch manager through to senior business manager. He lives locally with his wife and family enjoys golf when time allows.
Quick 1st time buyers guide is an article by Martin Ross – Mortgage Adviser
Your home may be repossessed if you do not keep up repayments on your mortgage.
  1st Financial Group is authorised and regulated by the Financial Conduct Authority.