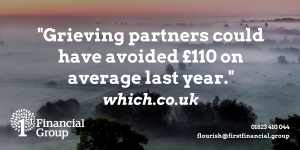 "Six out of seven bereaved savers could be needlessly handing over tax on savings they inherit from a deceased partner, according to new figures." Which.co.uk on APS rules.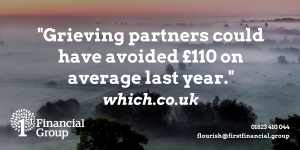 A Freedom of Information request by investment platform provider Zurich have shown that 86% of the time surviving spouse or civil partners are paying to much tax on their deceased partners ISA's. Surviving partners are entitled to an additional ISA allowance, one equal to their deceased partners ISA balance at the time of death. They should not pay any tax on the balance, when it's transferred to them. This comes under the Additional Permitted Subscription (or APS) rules.
Why is this happening?
Why this is happening? It is not totally clear. It appears to be a number of factors some ISA providers not accepting APS subscriptions. Surviving partners not aware of the rules and as a result not filling out the application form within 180 days of the estate being administered.
What is the impact?
The impact is that of the 150,000 married ISA holders who pass away each year only 14% are making use of the APS. The average balance is £55,000, this means the long term impact of not having the funds in tax wrappers can cost the surviving spouse year on year in income tax.
What can surviving partners do?
First all, make sure they are aware of the tax savings they are  entitled to commercial sites such as which.co.uk are updated regularly and government sites such as moneyadviceservice.org.uk provide easy to read guides.
Our Independent Financial Advisers (IFA's) recommend seeking financial advice. Taxation rules often change year and year and it is their job to stay on top of them for the benefit of their clients.
In conclusion, the majority surviving partners have not been receiving information about their ISA entitlements under the new ISA rules and they are paying ongoing financial penalties as a result.
There is more information on this topic from which.co.uk
If you need financial advice, you can call us on 01823 410 044 or book a callback here.  We offer
no obligation initial meetings at our cost.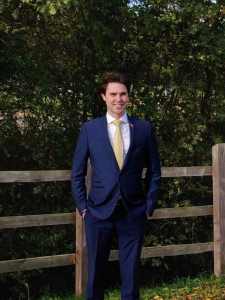 M.S. Sykes
Business Development and Relationship Manager
Joined 1st Financial Group in early 2018 and has previously worked in business succession and financial planning in Australasia. He is responsible for the online marketing, creation of marketing collateral and building strong relationships with stakeholders. In his spare time he enjoys long walks, studying finance, travelling and the gym.
Our Head Office on Prockters Farm has ample free parking and is easy to get to! When looking for your mortgage, protection or financial advice, contact 1st Financial Group.
Route
Mortgage and Financial Advisers, whose office is close and can come to you.
Mortgage and Financial Advice by 1st Financial Group. Across-the-Market mortgage brokers and Independent Financial Advisers in Somerset.