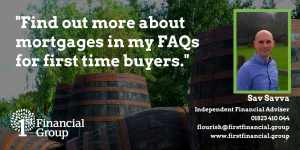 1st time buyers frequently asked questions – Sav Savva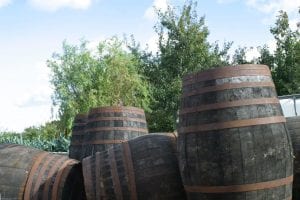 First time buyers frequently asked questions
One of the hardest parts about getting a mortgage is the ability to get answers to simple questions. Here is a list of common questions from first time buyers I come across, and my answers.
Why do I need a deposit?
The deposit is your initial contribution to the purchase of the property. At the present time, you will generally need a minimum of 5% of the overall purchase price for a deposit, the larger the deposit the greater the likelihood of securing a more favourable rate.
Lenders also have to show they are lending responsibly and consider the risks involved in 100% mortgages.
We have an article on what exactly the deposit is and ways to save for one here.
What if I want to move?
People need to move for a number of reasons and mortgages are designed around this. Many mortgages are portable; this means they can transfer with you to a new property (be aware there is some paperwork involved). You may also have the option of re-mortgaging.
Is it worth buying earlier at a higher interest rate or waiting for a lower interest rate?
It really depends on your individual circumstances: at present mortgage payments tend to be lower than rental payments for similar properties.  This may change in future; however, you are potentially building equity in a property whilst making mortgage payments. If you are waiting for the right interest rate you may end up waiting a long time.
What is the difference between interest only and repayment mortgages?
Interest only mortgages where only the interest is paid and the main capital sum stays the same, used to be very popular. Many people had investment vehicles they paid into to pay off that capital sum. Now, this form of mortgage is not as popular and generally, lenders are less inclined to offer these mortgages. When an interest only term ends, there is a large debt to be paid.
Repayment mortgages mean you pay off the interest and the capital sum at the same time. This means at the end of the mortgage you have repaid the debt and you own the property. They are the most popular form of mortgage at the present time.
Is the property market stable?
Property values have been growing for some time, however this is not guaranteed to continue; this means property prices can go up or down. London house prices, early this year, suffered a 0.5% drop, whilst the South West prices increased by over 4% (Nationwide, 2018).
What happens if my payments go up?
When you take out your initial mortgage your adviser will help you select a mortgage deal that is either at a fixed or variable rate.
If the mortgage is on a fixed rate it should not change for the selected fixed rate term. At the end of a fixed rate term, it will move to a standard variable rate where it can go up or down. At that stage your mortgage adviser can help you determine whether it remains suitable or that it may pay to find another attractive deal. There is a range of variable rate mortgages such as discounted, capped, collared, tracker and offset.
Your deal should be affordable on the variable rate for you at the time. Your adviser will carefully go over the risks versus the rewards of variable rates with you.
I am self-employed, can I still get a mortgage?
The self-employed are able to get mortgages, but there are several key differences of which you need to be aware
Your accounts and/or SA302's will be reviewed for net profit/earnings and some common accounting practices can affect your position negatively in lenders eyes.
If you are self-employed and looking to purchase, please get in contact so we can help you with the planning.
If you have questions concerning first time mortgages, please Contact Us
Route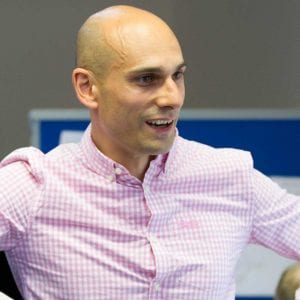 Sav Savva – 
Independent Financial Adviser
Sav is a real people person. With great experience in interacting with people, which he has developed over the course of his career. He moved to Somerset from London and is a family man with a passion for health. He is often playing tennis with his daughter, running at local races or watching the latest healthy eating TV programme.
1st time buyers frequently asked questions is an article by Sav Savva – Independent Financial Adviser
 Your home may be repossessed if you do not keep up repayments on your mortgage'
  1st Financial Group is authorised and regulated by the Financial Conduct Authority